2010 to 2020 Retrospective
Rounding up the past decade of my life and looking forward to the next.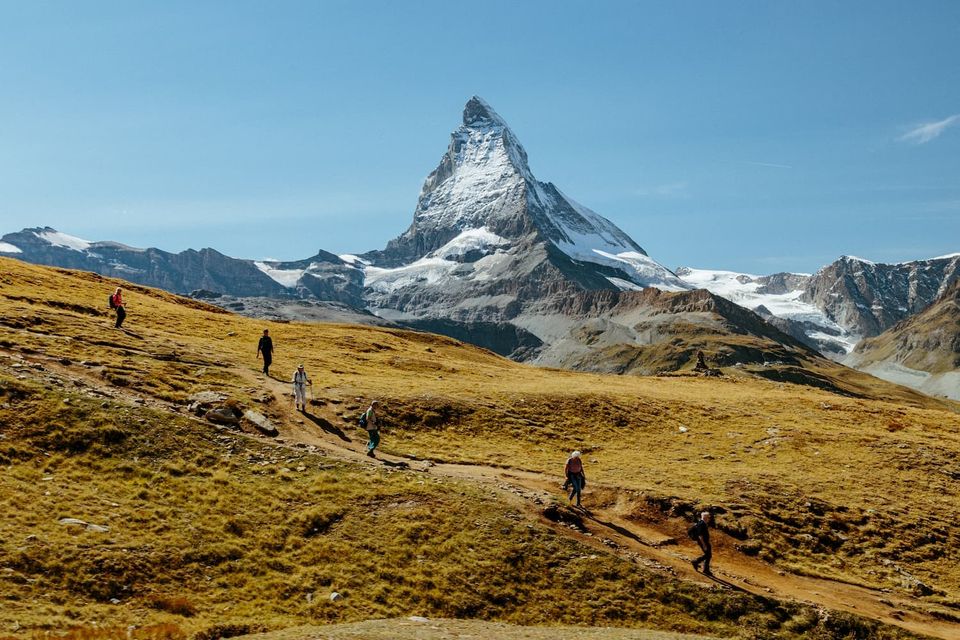 Every year I tend to write an overview of what happened that year and what I plan to do in the next. It's fun and it's a great way to document all the things that have happened while they're fresh in my mind. This year I want to do something different — seeing as it's the end of a decade, it makes sense that the overview should be a retrospective on the decade as a whole.
This is a huge post. I'd be surprised if you make it half way through, let alone to the end! If I'm entirely honest, I've written this mostly as a therapeutic exercise and as a reference for myself in the future — if you happen to get something out of it or find it interesting then that's an added bonus.
Professional
Back in 2010 I was 23 and I'd already been programming for 11 years, though mostly as a hobby. I was right at the start of my career, meaning the past ten years contain the vast majority of my professional life.
Let's take a look at what happened.
Google bouncing balls
If you asked me to pin down a single day that had the biggest impact on my career I would tell you it was the 7th of September, 2010. Not only was it the day after my 24th birthday, it was also the day that Google released their interactive "bouncing balls" logo on the main search page.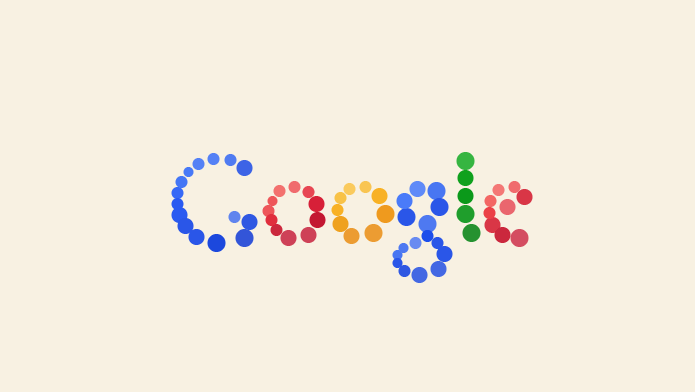 I didn't have anything to do with the logo on the search page, but I had everything to do with a quick and dirty imitation of it I created using the relatively new HTML5 canvas element. Google's original version used <div> elements and at the time I was deep in exploration with HTML5 canvas and physics-based animation, so I decided to recreate it to show how it could be done with fancy new browser technology.
What I quickly found out was that the Google bouncing balls were insanely popular, and I was caught right in the middle of it. The result was my little experiment being shared far and wide; across Twitter, countless mainstream news sites, the lot. I even had 5-minutes of fame in my local newspaper.
It was a wild few days and it got my name in front of a lot of important people, opening doors that would kickstart my fledgling career.
Foundation HTML5 Canvas
The bouncing balls insanity had barely died down before I was in talks with Apress about a book deal. I was still at university at the time, with hardly a career to my name, but somehow I was given the opportunity to write an entire book about HTML5 canvas.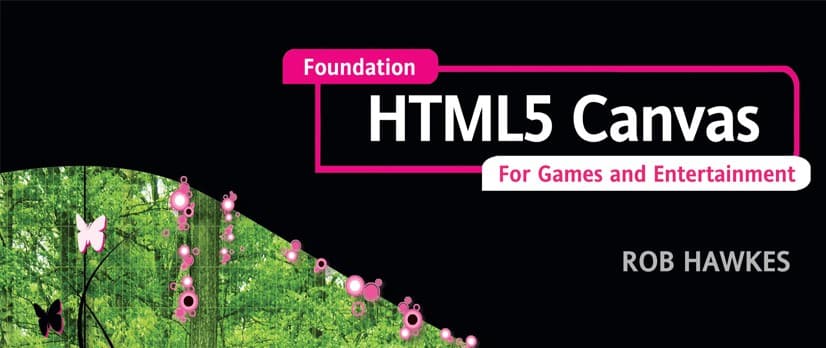 Fast forward five months and the book was finished. It was a struggle writing a chapter every two weeks on top of writing my university dissertation, but I got it done somehow. I was crazy to accept the book deal but I have no regrets — it was well worth it. I'll never forget the moment I finally got to hold a physical copy in my hands and hear from complete strangers who bought it and enjoyed reading it.
It's still available to buy if you're curious about HTML5 canvas and animation. It's surprisingly relevant even after all the time that's passed.
ExplicitWeb podcast
By 2010 I'd been friends with John O'Nolan and Hannah Wolfe for some time after meeting them on an old-school Web design forum (remember those?). In early 2010 we set up our own podcast after not being able to relate to the others that existed at the time — the ExplicitWeb podcast was born.
It was great fun and something I'd like to try again at some point. I do miss that younger version of myself who took his career less seriously and wasn't afraid to swear and speak his mind on air. Something about getting older has made me risk-averse and cautious about rocking the boat too much.
Hannah and John went on to great things after the podcast, founding the incredibly successful and popular open-source blogging platform Ghost.
Mozilla
In early 2011 I applied for a Technical Evangelist role at Mozilla — their overly religious title for developer relations. I was still in my final year of university with a tiny amount of professional experience, so I definitely wasn't going to get the job. Who wouldn't want to work one of the most well-known and important companies on the Internet? What did I have to lose?
Well it turns out that Mozilla had more faith than me, and after a couple of phone interviews I was on a plane to San Francisco for an intense round of interviews by some of the most well-known and respected people in the Web industry. To say I was terrified would be a gross understatement. Remember, this was mid-way through my final year of university while I was still writing the book — I still don't know how I found the time to jet off to San Francisco with everything else going on.
I got the job, somehow.
Funny story: During the in-person interviews I actually asked if the role was paid as it seemed too good to be true. Fortunately my naivety didn't get me excluded (and they did pay me).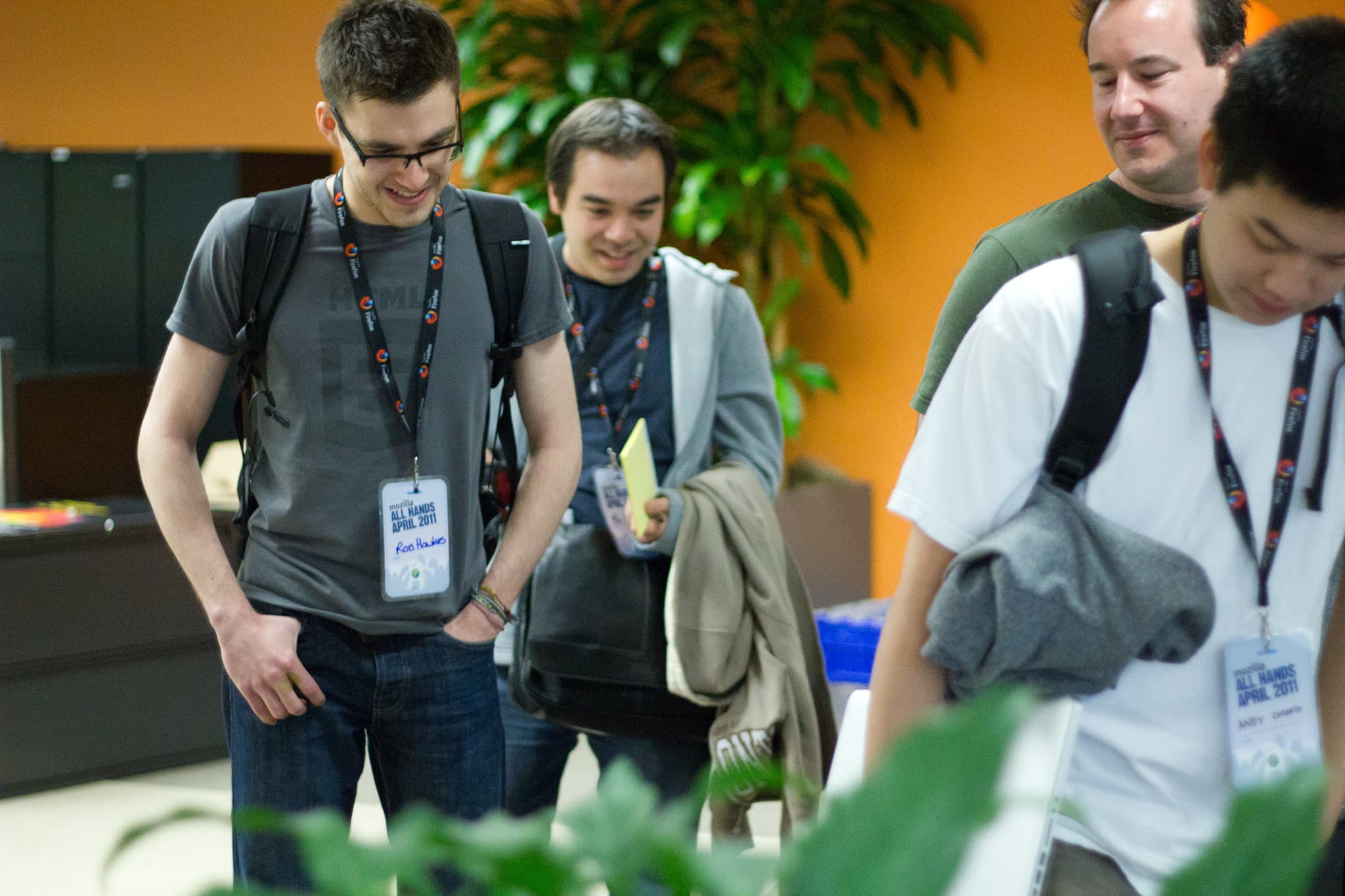 The 18 months I had at Mozilla are some of the fondest memories of my career to date. I had a great time there, surrounded by a great bunch of people doing amazing and important things. I had the opportunity to speak at events literally around the world; many of which I would never have been able to otherwise. I got to visit San Francisco and all the wonderful people there more times than I can remember. I was also there at the same time that Firefox OS started out which was wild — I'm still sad that it got shut down.
ViziCities
After leaving Mozilla I decided to take some time off. It didn't last very long as I was soon wide awake at 2am one morning in January 2013 after playing SimCity 5 all night. I'd had a wild idea, one that I didn't realise would end up consuming most of the decade and take me down a fascinating path that I'm still on to this day.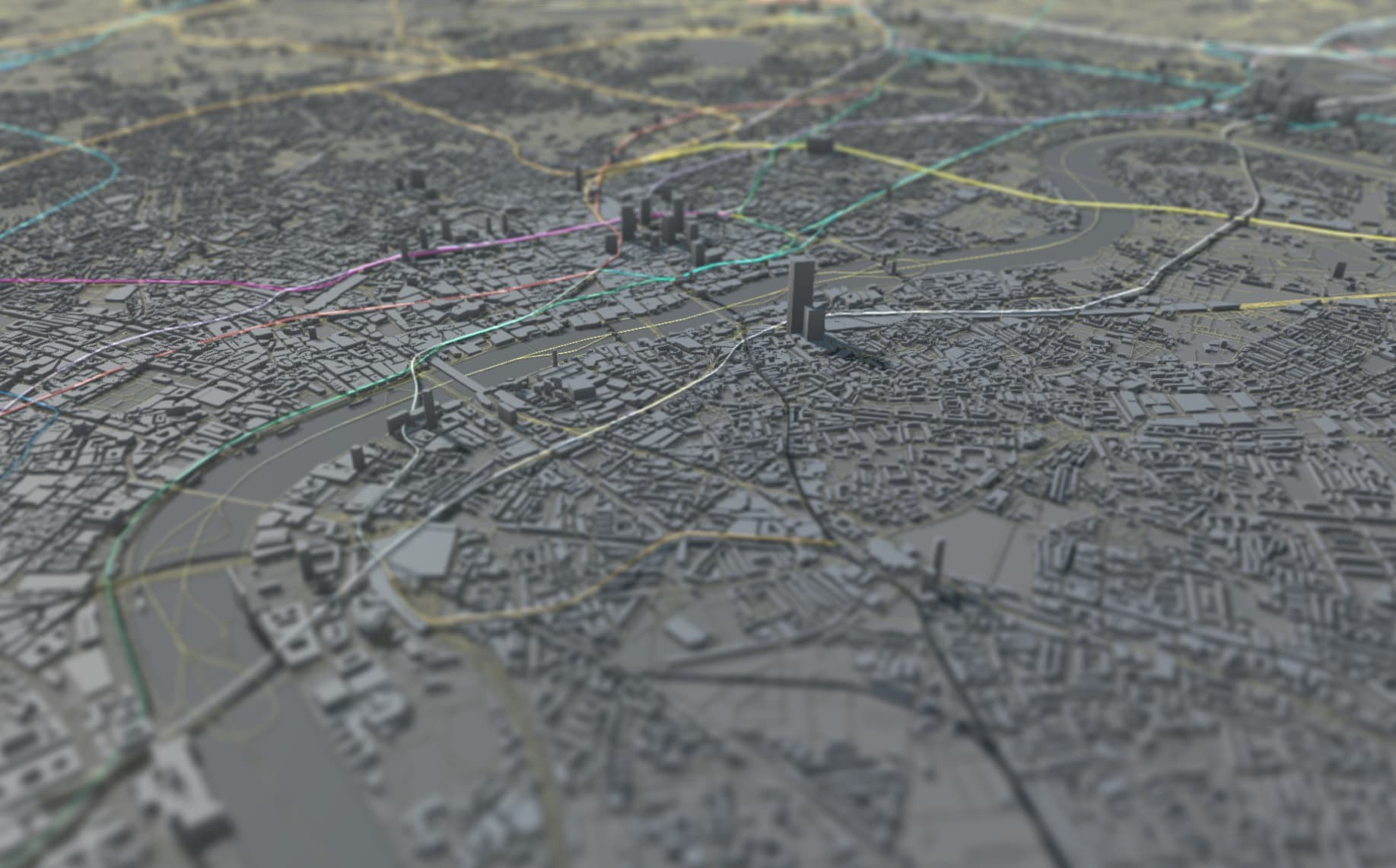 That idea was ViziCities, a JavaScript framework for visualising real-world spatial data in a Web browser, in 3D. It seems trivial today — especially with the likes of Mapbox GL JS and alternatives — but back in early 2013 no one was really doing this, and certainly not open-source.
What didn't help was that I was way out of my depth and while I had a long-term interest in maps, I had to learn pretty much everything about GIS and spatial data processing from the ground up. Over the years I got better — as did ViziCities — and I soon realised that the intersection of maps and Web was where I wanted to be.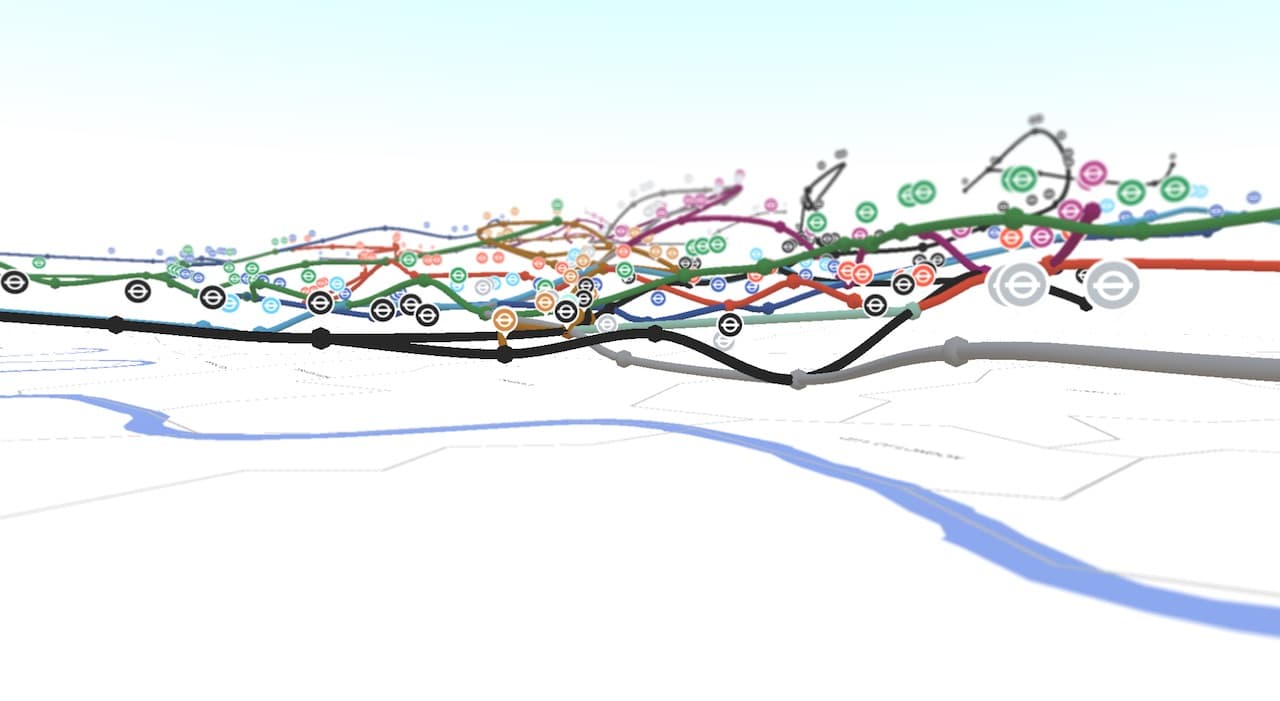 I put countless hours into ViziCities (easily in the multiple thousands) and it's probably the thing I'm most proud of this past decade, at least in terms of physical output and the subsequent results. While it may not be active any more, I'm still being shaped by its legacy to this day.
Mapzen
While I was busy with ViziCities I was also working with the amazing people at Mapzen; specifically Brett Camper and Peter Richardson. While contracted there I created various projects focussed on solving problems with spatial data on the Web, specifically related to CityGML and 3D models. Unfortunately the projects were never released (for various reasons) and Mapzen shut down in the years following, but it was still fun.
UrbanSim
In mid-2016 I joined UrbanSim, working with them to create what was effectively SimCity for real cities. The concept is compelling; taking historical data about an urban area and combining it with predictions to accurately simulate what might happen to that city in the coming years.
I spent two years there, during which I expanded on the spatial skillsets I honed with ViziCities. However by this point 3D spatial visualisation in Web browsers was maturing and there were a variety of options to choose from, especially with the rapid growth of Mapbox GL JS. ViziCities was hard to maintain with a small team (of me) so it slowly but surely got left behind as we adopted Mapbox technologies. It was the right decision though, and I'm still using Mapbox GL JS on a daily basis today.
Contracting
After leaving UrbanSim in mid-2018 I took a couple months off before focussing on contract work towards the end of the year.
I've been able to work with some amazing organisations, working on a wide variety of projects. The great thing is that I've been able to keep focussed on spatial technology and maps, which has been incredibly rewarding. I still have to pinch myself that I'm at a point in my career where I can earn a decent living doing things that I'd otherwise be doing as a hobby — I don't think that will ever be lost on me.
Whether I continue contracting or not is still up for grabs, we'll have to see what 2020 has in store! For now though, I'm enjoying the situation as it is.
Spatial Awareness
In June 2019 I released the first issue of Spatial Awareness, my curated newsletter for the spatial community. It's gone down surprisingly well — with over 2,100 subscribers at the time of writing — and the feedback has been incredibly kind and generous. I'm very happy with the progress so far, especially considering my original goal was to reach 100 subscribers.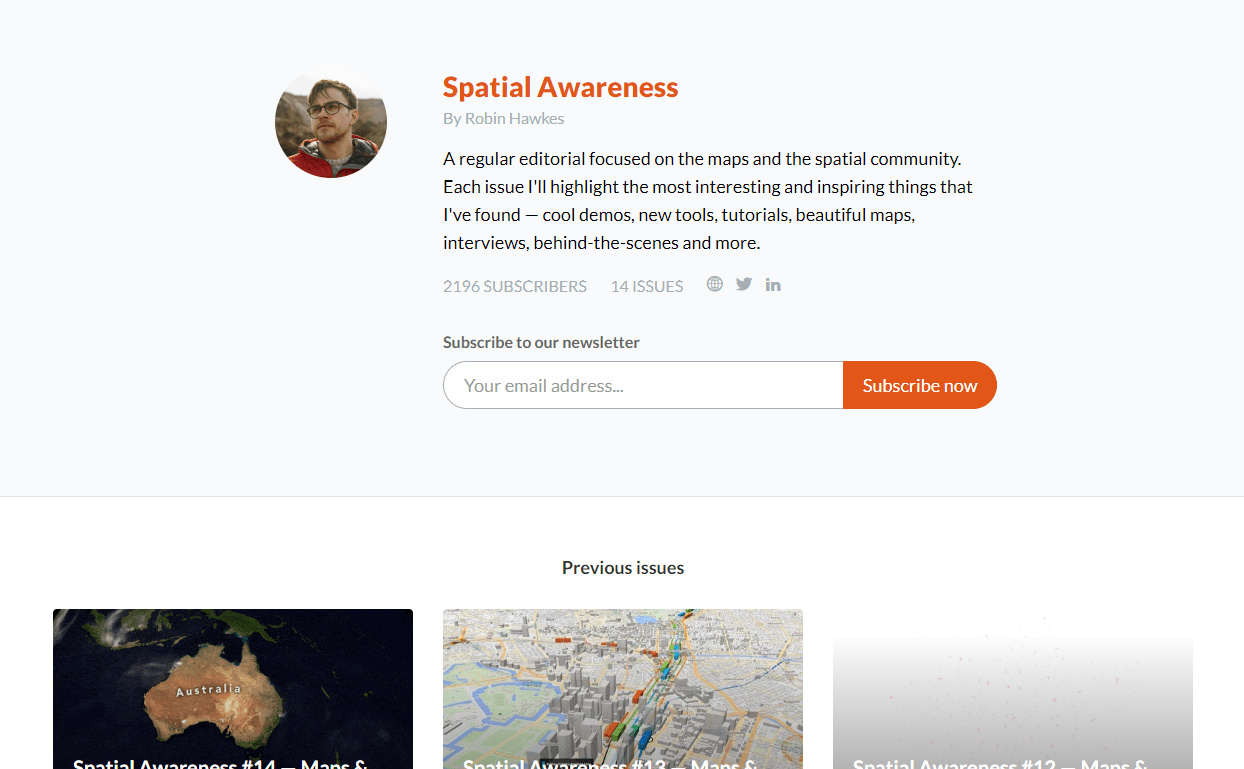 It's definitely been a labour of love — with each issue taking many hours of research and writing — for no benefit aside from an addiction for collecting interesting material and a desire to share things. I originally started out with an issue per week — which was obviously unsustainable in hindsight — and have recently shifted to a more ad-hoc release schedule that's more like once a month depending on what else is going on.
I'm not entirely sure what's next for Spatial Awareness but I think the answer lies beyond a simple newsletter. There seems to be a gap in the market for approachable, independent and unbiased content in the spatial community, and I've been buzzing with ideas on how to take things a step further.
Side projects
No roundup of the past decade would be complete without a rundown of some of my favourite side-projects that happened outside of my day job.
Rawkets
While I was in my final year at university I created a multiplayer browser-based game called Rawkets. It wasn't much more than a glorified technical demo showcasing HTML5 canvas and multiplayer networking through WebSockets. It was also a chance for me to experiment with new techniques like artificial intelligence and network synchronisation.
It was a lot of fun to make and it used to get quite a few players while I was testing it! I still have every intention to return to this silly game at some point in the future.
Spatial visualisations
While not exactly a single project, I've created countless spatial visualisations over the past decade. Some as part of ViziCities, and others as independent entities in their own right.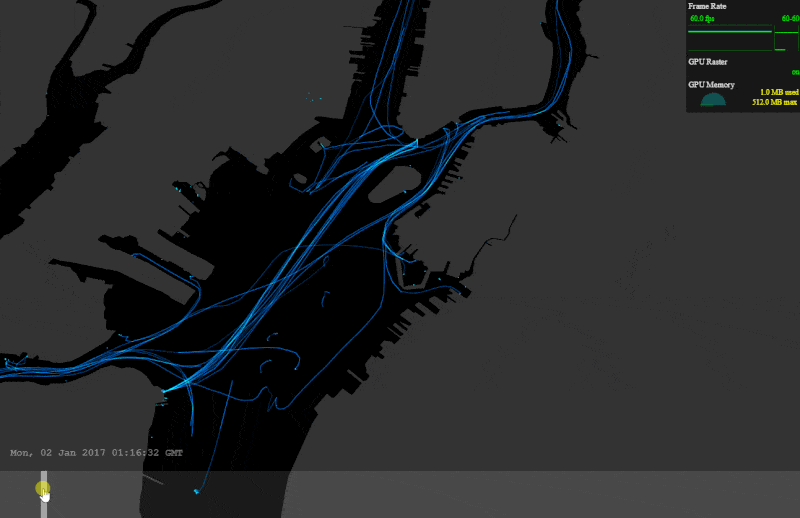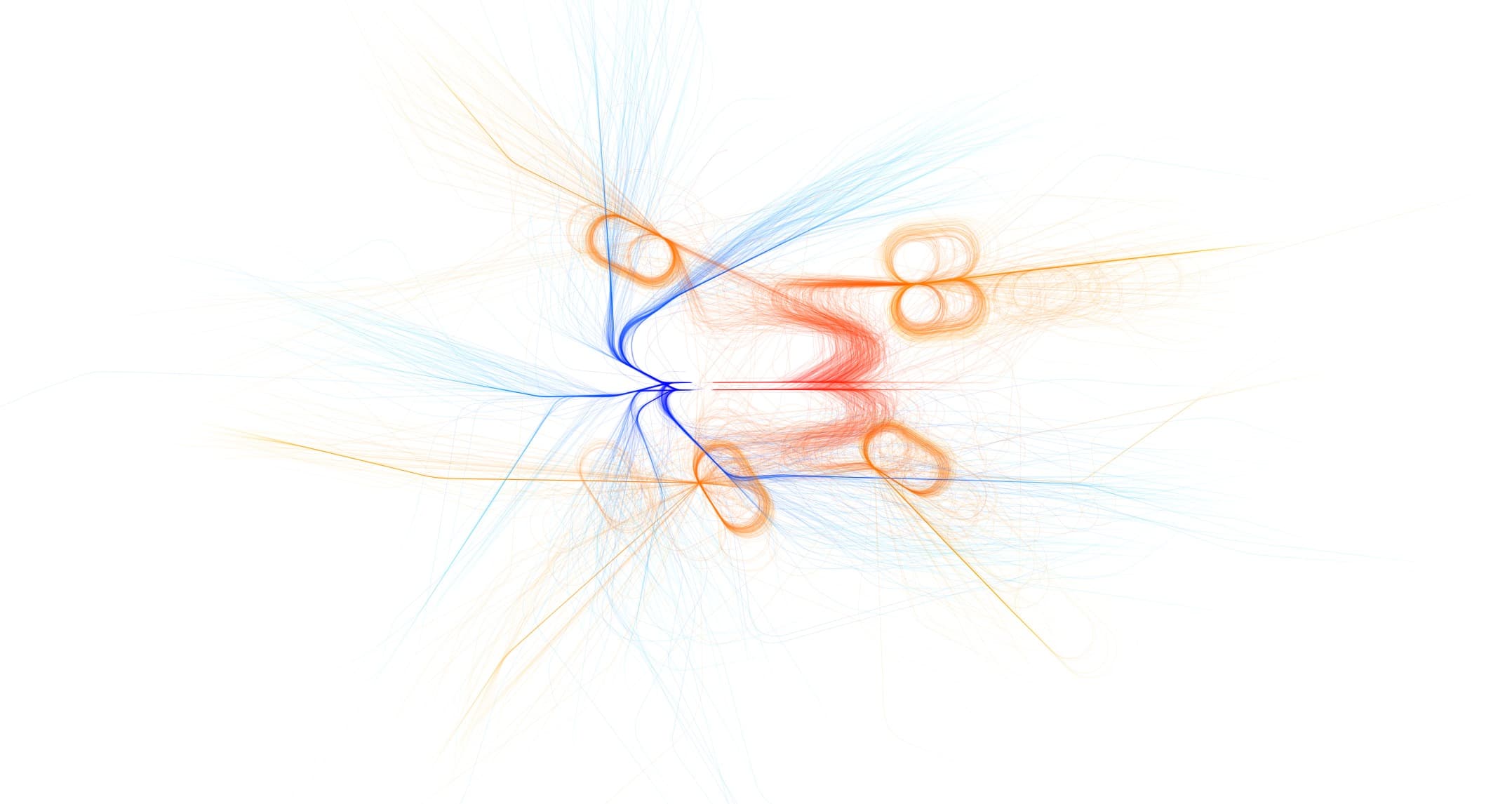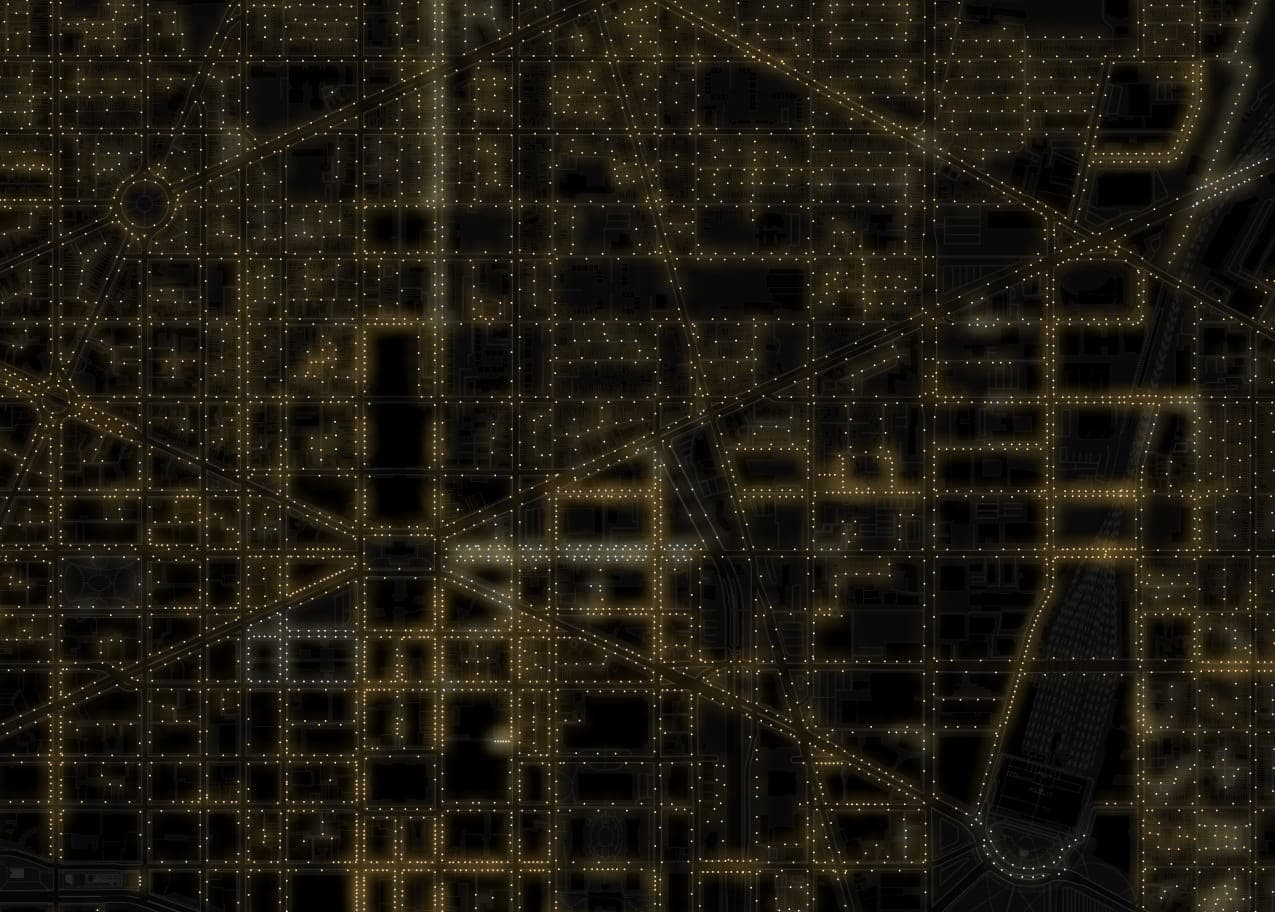 Everything that never saw the light of day
I couldn't think how best to make a small dedication to the various projects that I worked on that were either never completed, or that didn't get released into the public eye. I've probably worked on more projects this past decade that didn't get released than I did on projects that did get released. That's an observation that I'd like to change going forward.
Personal
While a lot happened in the past decade related to my professional life, an equal amount of madness occurred in my personal life too.
Graduating university
Kicking off the decade was my graduation from Bournemouth University with first-class honours. It was technically my second attempt at university after realising the first time that my childhood dream of being a product designer wasn't what I actually wanted to do in reality. Fast-forward a year and I was at university a second time doing interactive media and loving every moment.
I'll always have happy memories of the projects I worked on while I was there. Living right next to the sea didn't hurt either!
Rob (back) to Robin
A very personal milestone was late in 2013 when I decided to switch back to my full birth name. For most of my life up to that point I'd referred to myself as Rob, in part because I used to always get teased at school for being called Robin (red breast, batman, etc). It also didn't help that my surname was another bird so that was fun. It all seems rather silly looking back on it as an adult.
By my mid-twenties I'd reached a point where I couldn't remember why I didn't use my full name, so I made the decision to embrace it and refer to myself that way from now on. Over 6 years on and I often forget I used to be called Rob — at least until my old friends use it out of habit.
And for the record, I prefer Robin but I won't be upset if you use Rob. Just don't call me Robert or Robbie. Ever.
Moving around, a lot
I've moved home far too many times over the past ten years.
I started out living by the sea in Bournemouth, which was lovely if a bit tedious (not much happens there). Not long after leaving Mozilla I moved back to the family home in West London, where I grew up. From there I bounced around various parts of London due to jobs and a desire for independence. While I love London, it's bloody expensive to live there and after years living in and around the city I yearned for change. So what would any Londoner do? Run away up north!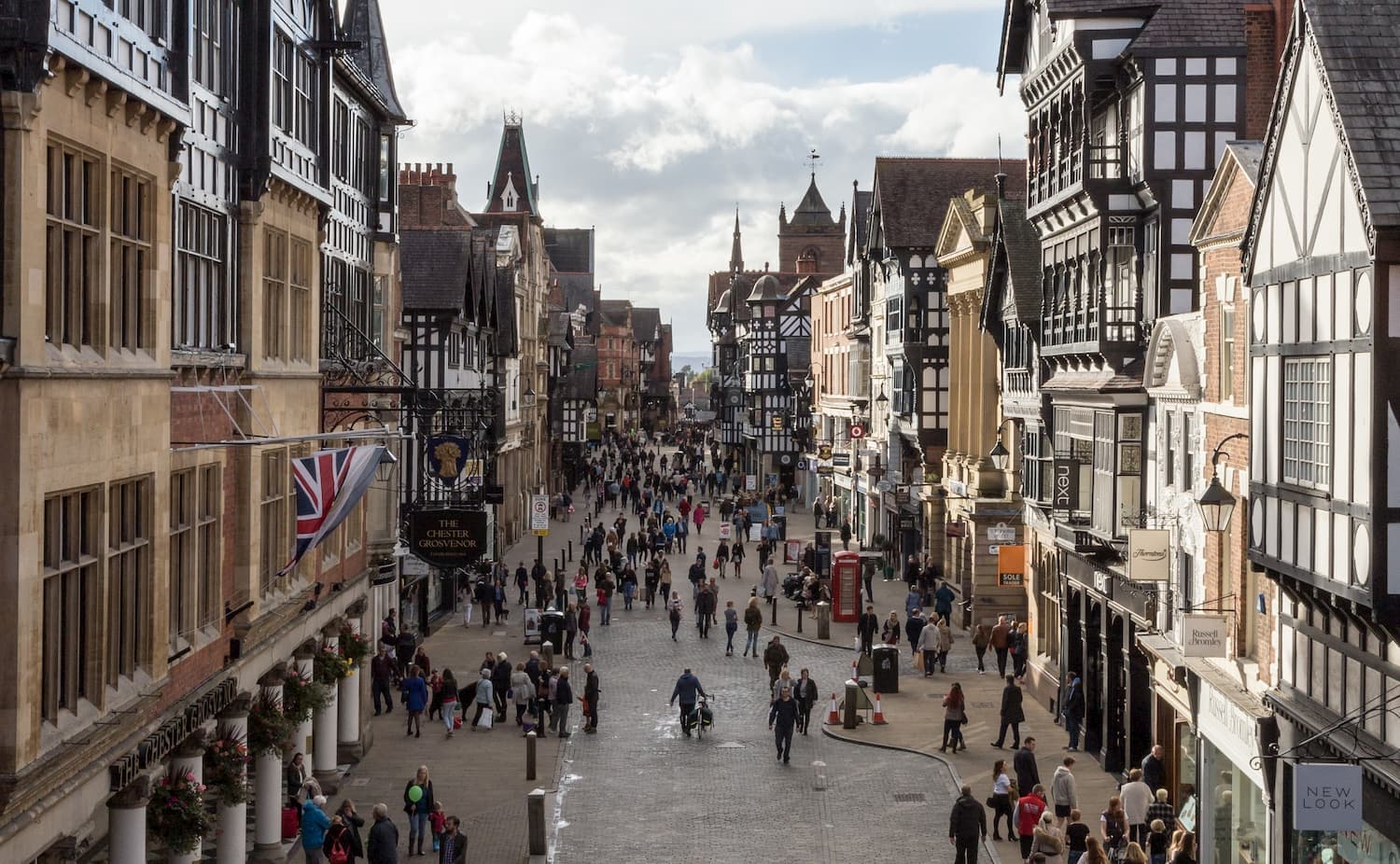 My next stop was Chester, and I stayed there for 4 years — the longest I'd ever stayed in a single place for, aside from growing up. I love Chester. It's a small and incredibly beautiful city, famous for its Roman ruins, near complete city walls, and well-preserved "double-decker" shops from medieval times (the Rows).
About six months ago I moved across the border into north Wales, not far from Chester. Wales is amazing and I've spent a lot of my free time here since moving to Chester, particularly in Snowdonia — which you should absolutely visit if you haven't already.
I'm hoping this is the last move for a while now. We'll see!
Matt's best man
One of the proudest moments in my personal life was when my good friend Matt asked me to be the best man at his wedding. It was an honour to be given that privilege, and a delight to support him through that important moment in his life. It was insanely stressful and nerve-racking too, and I wasn't even the one getting married!
Elen
Late in 2016 I met a very special person — a beautiful and amazing Welsh woman called Elen, who I soon fell in love with. It may have taken me a while to learn how to pronounce her name properly (the Welsh way!) but I got there in the end.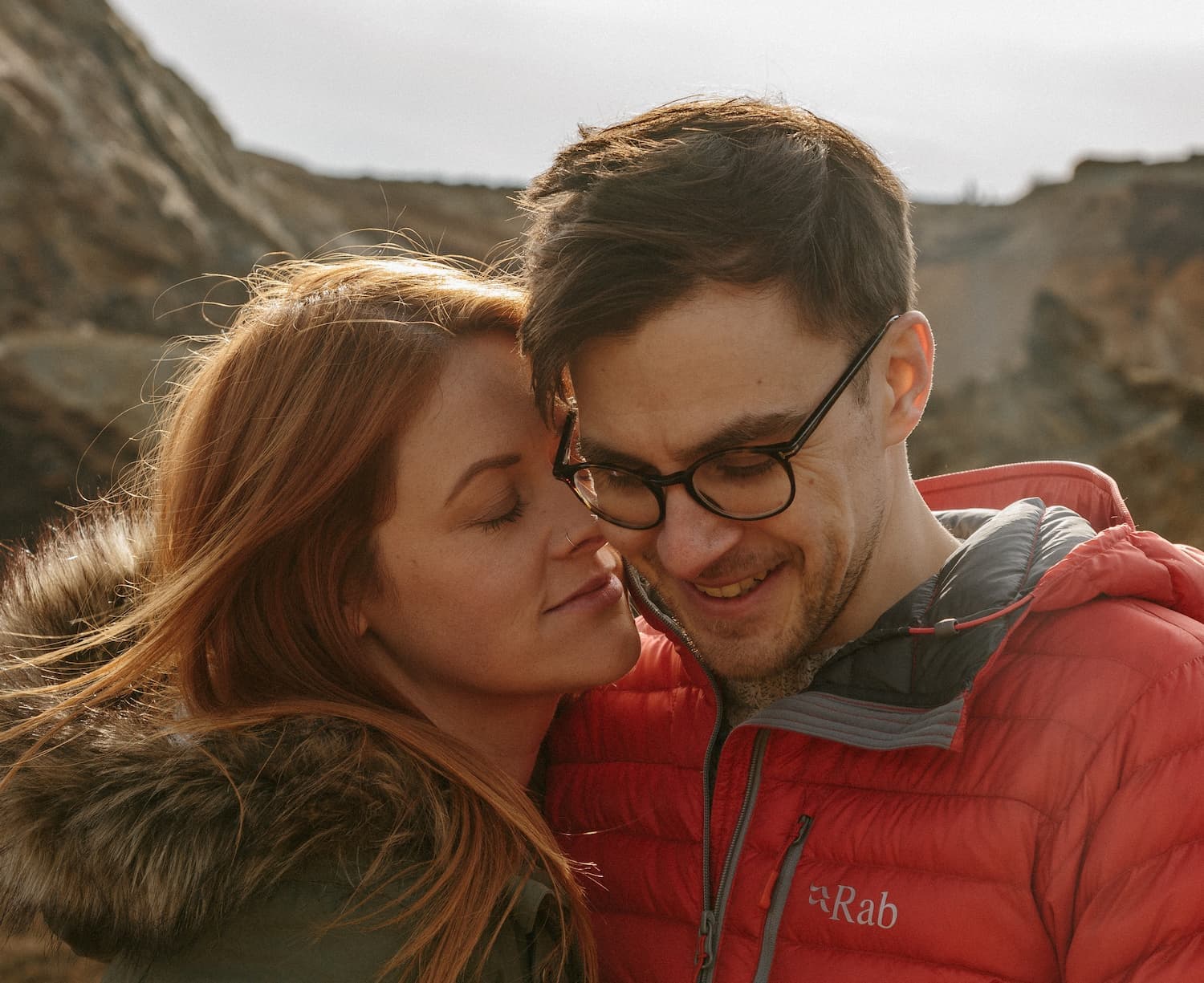 Elen is my counter-weight who keeps me grounded and in check, and the past few years with her have been the best of my life. I wouldn't wish to share my future with anyone else.
Mental health
A common theme through the decade has been mental health. It was during this time that various challenges in my life came to a head and required direct action before things got worse. I'm still dealing with it in various way, and I probably will in some way for the rest of my life. Still, I'm glad that it's something I'm aware of now and something that I can keep in check.
If I can give just one piece of advice related to this, it would be to take your mental wellbeing seriously and to find a way to open up to someone you trust if you don't feel quite right. Things won't change overnight but the best way to recover is to start taking steps in the right direction.
Neglecting my personal website
One of my biggest regrets in recent years has been how much I neglected my personal websites. I used to blog on a regular basis, documenting all sorts of things that I'd been learning or thinking about. A lot of that content has been how I've managed to remember the details of everything that's happened since 2010.
The last post on Rawkes was written in mid-2015, with the most recent posts before that being very sporadic. It's a shame really as Rawkes had approaching 6,000 readers via RSS, and countless others through Twitter and various other places. I definitely dropped the ball with that one.
I've since started up a new site which is more personal, though even there I've published only one post a year. It's something I'd like to improve on in the future, which I'll touch on in more detail at the end of the retrospective.
Hobbies and side projects
The second half of the decade has been one where I've begun to take hobbies more seriously, especially those that happen away from the computer.
Here are a couple that have had a big impact on me.
Photography
I've always had an interest in photography, though it was only when I moved up to Chester that I decided to take it more seriously, investing in some proper gear and really trying to get better. Living between three of the UK's major national parks certainly helped — at one point I was exploring Snowdonia every weekend for a while. Even today I'm still out with my camera in that part of the world every few weeks.
You can see some of my photos in the travel section further on, otherwise you can take a look at my Instagram to see more.
Digitising the legacy of my travel-writer grandparents
My grandparents were pretty awesome, on both sides of my family (my mum's dad helped build part of the head unit for the original R2-D2). However, my dad's parents are the ones that I'd like to talk about here — they helped pioneer the modern travel-writing industry that we know of today, starting in the 1940s and continuing for decades after that.
They left behind a huge amount of hand-written notes, newspaper cuttings of their articles and features, original copies of their travel books, old maps, illustrations that my granny drew — all sorts of amazing things. However, the objects they left behind that had the biggest impact on me are the numerous boxes containing thousands of their original photographs on Kodachrome slide film.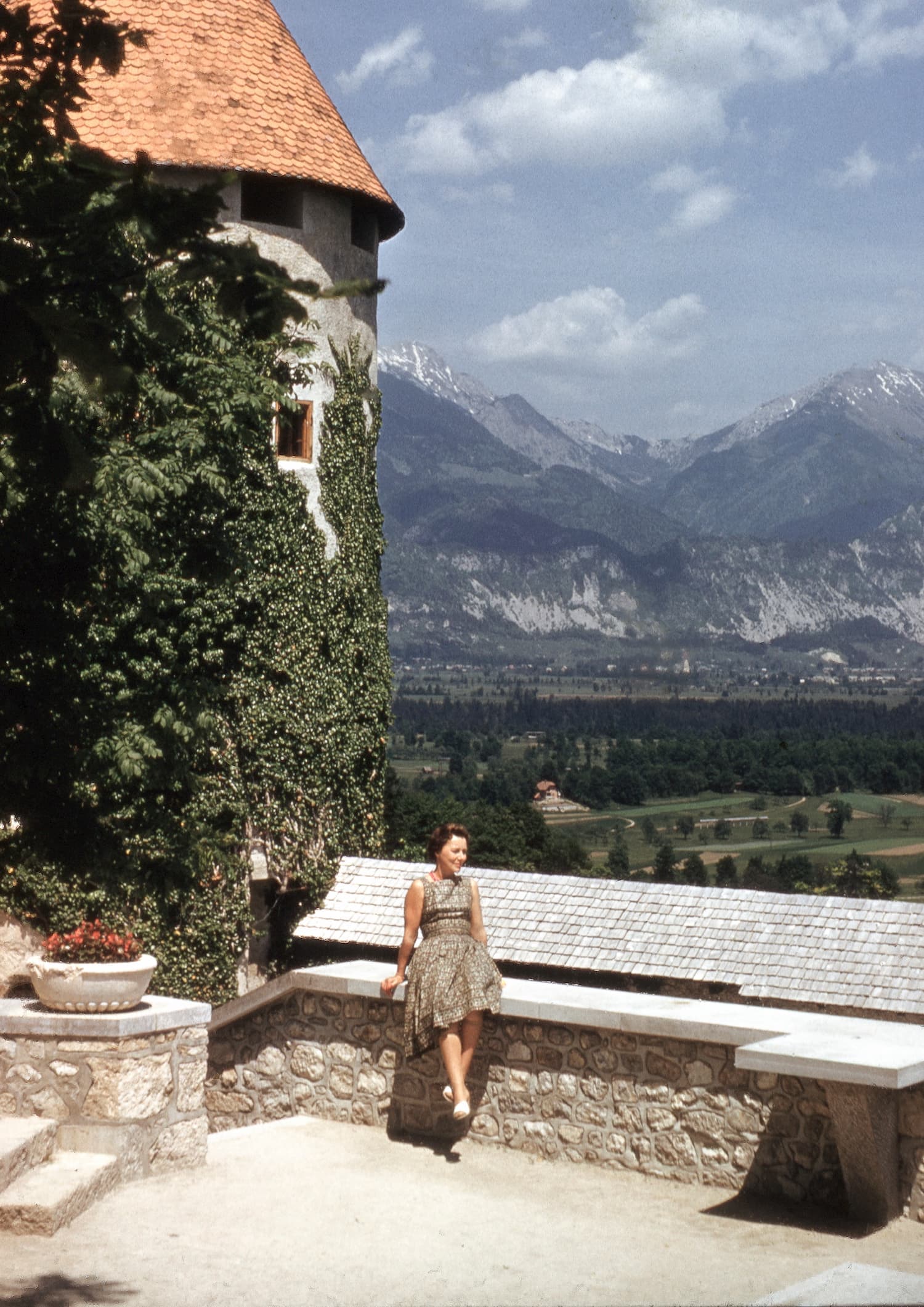 The photos are from all around the world, and looking back on them has been fascinating for me both for learning about my grandparents but also as a documentary on how things were 70 years ago. Every single photo contains an interesting story; whether through the people and the way they dress, the places and how different they look — like glaciers that don't exist any more — or simply as a result of the journey my grandparents were on.
I've been recently trying to follow in their footsteps as much as I can whenever I go travelling, visiting the same places that they documented in their books and photographs. It's been a refreshing way to travel; in part because the itinerary was decided 70 years ago, but mostly because of the anticipation of seeing how things have changed in that time. No doubt this will continue to be the way I travel for a while.
Shunning social media
One observation I had while putting together this retrospective is that I used social media much more at the start of the decade. Looking back at the first half of the decade and I was using Facebook a whole bunch, and the same with Twitter. I was late to the party with Instagram but I used that a lot as well once I got back into photography. I spent a lot of time on social media.
Today is a completely different story. I genuinely don't remember the last time I logged into Facebook, let alone using it for anything more than checking a message from a friend who doesn't use anything else. It's probably been months since I posted anything — perhaps even a year! I just have no desire or need to use it any more.
The same is true with Instagram. I think I posted perhaps one photo throughout the entirety of 2019, with the previous photo to that being in June of 2018.
Twitter is the only exception as I use that a lot for professional reasons and most of the people I know in the industry are active there. Though even there I've scaled back on how much I post and how often I share things, whether personal or related to things I've made for work.
Perhaps it's because I'm getting older, or perhaps I'm just over the hype of social media. I think moving away from the London scene is part of it, and also doing more activities away from the computer in my spare time. I'm curious what role social media will play in my life by 2030.
Travel
This past decade has been big for travel, with pretty much every major trip in my life happening since 2015.
I never used to be that bothered by travel, even when I was being whisked around the world at Mozilla. It was only when I got a little older that I started to appreciate it more, especially when I got back into photography. Now I can't imagine not wanting to travel — I'm addicted to it!
The following are some of my favourite destinations from the past five years.
Croatia and the Plitvice lakes
I'd never even heard of Plitvice until my mid-twenties, but as soon as I saw photos of it I knew I wanted to visit. It feels prehistoric in a way, it's a beautiful place. If you decide to visit yourself then I recommend going out of season as it was busy enough when I was there and that was in October!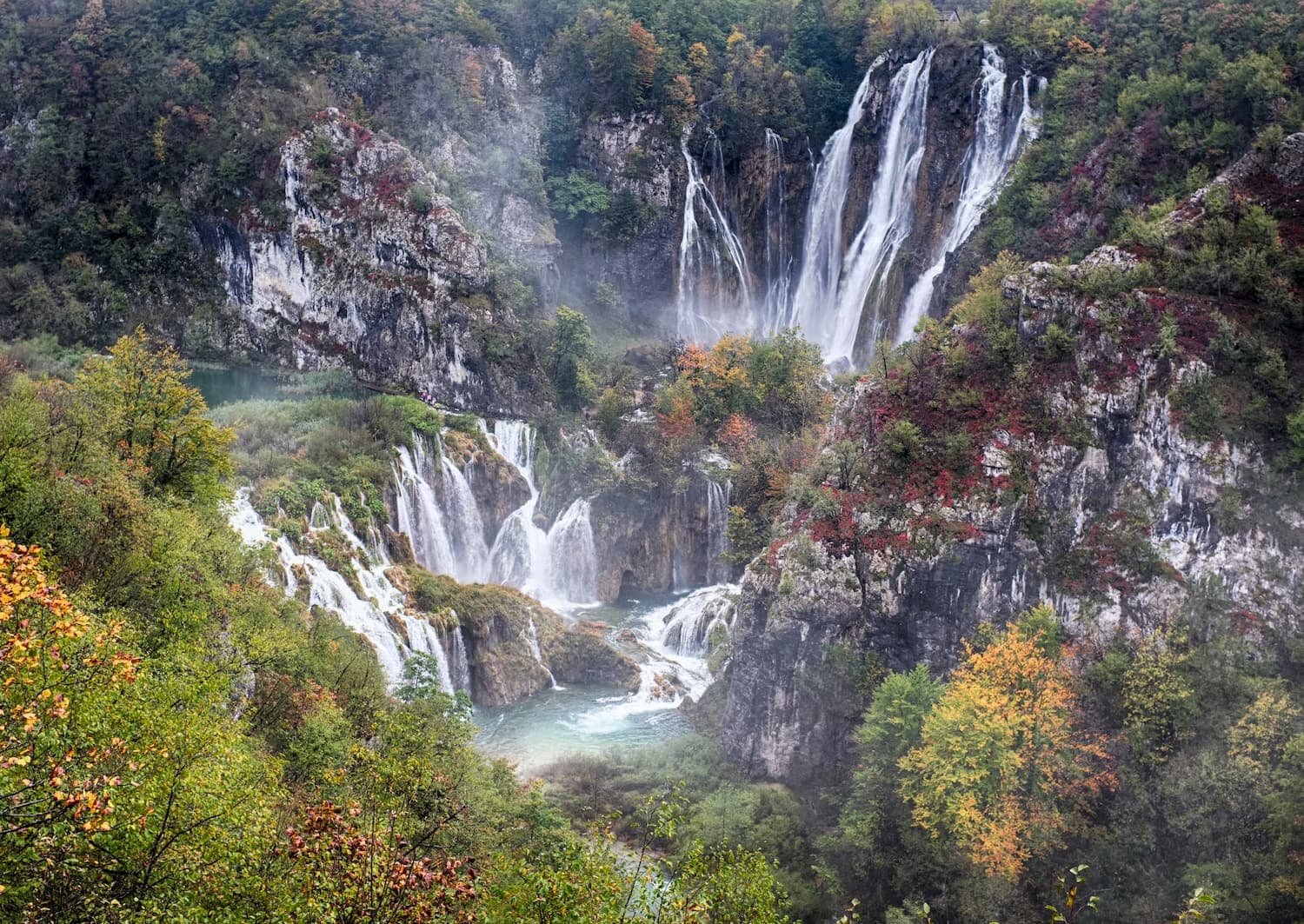 Yosemite
This one I'd heard of, though pronouncing it was another matter entirely (hint: it's not yo-se-mite like I thought for far too long). The funny thing is that I never planned to visit and I only did because I was in San Francisco for work and I had a spare weekend, so why not rent a car and drive to Yosemite?
I'm glad I did as it was absolutely stunning, and a lovely drive at the same time. I even got to witness a glorious sunset overlooking the valley, which what felt like thousands of other people. It's a great place, but it's so busy. I'm probably just bitter as I didn't bring a proper camera and had to use my iPhone — that and my rental car died on the highway on the way home.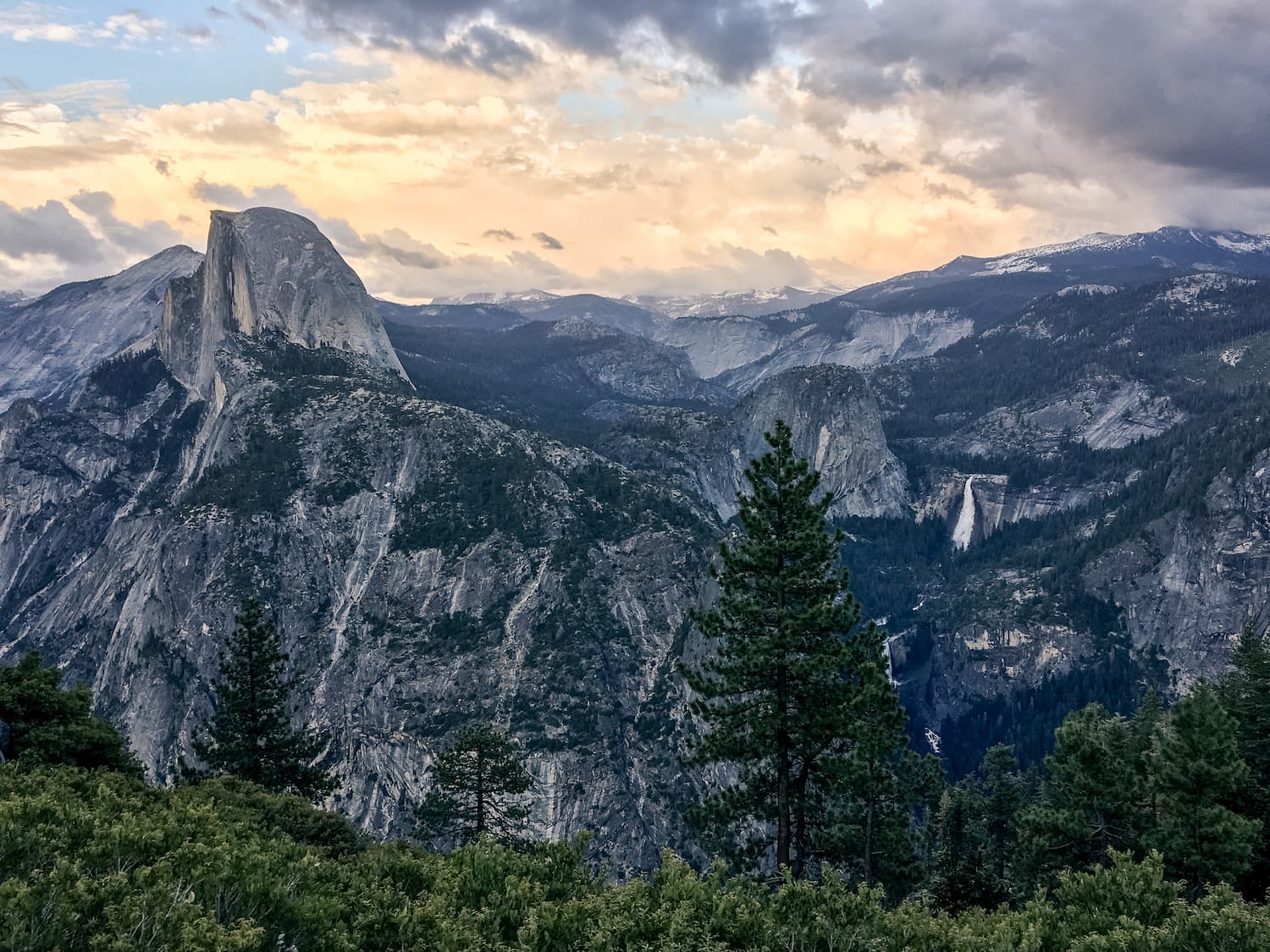 Whistler, Jasper and Banff
I used to think the UK was big… and then I experienced driving across Canada. And not even all of Canada, just British Columbia and a little bit of Alberta — it's fucking huge! But seriously, that country is on another level when it comes to epic landscapes and beautiful, rugged nature. I already want to go back.
There are far too many places to recommend, so all I'll say is that you can go pretty much anywhere around Jasper and Banff and it'll be amazing. And if you're lucky like us then you might even get to see a few wild bears!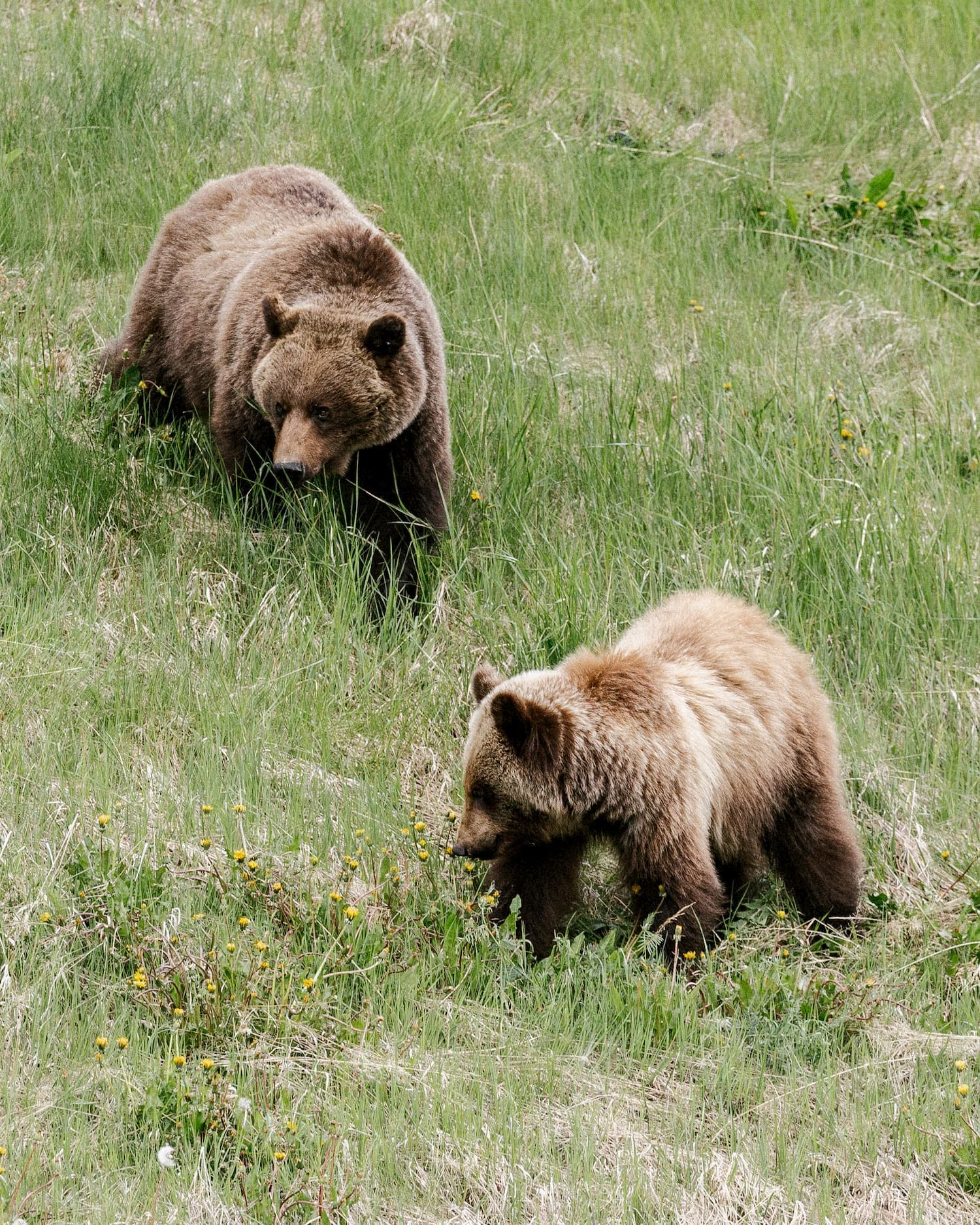 Swiss alps
The alps had been high on my travel wish-list for a very long time, so I jumped at the chance when I was invited to Zurich to give a talk in 2017. We spent a good week or so bouncing back and forth along the length of the Swiss alps, taking in the glorious views and tasty food. It's definitely the place to go if you're like me and enjoy fun roads to drive along — perhaps not so much if you're afraid of heights.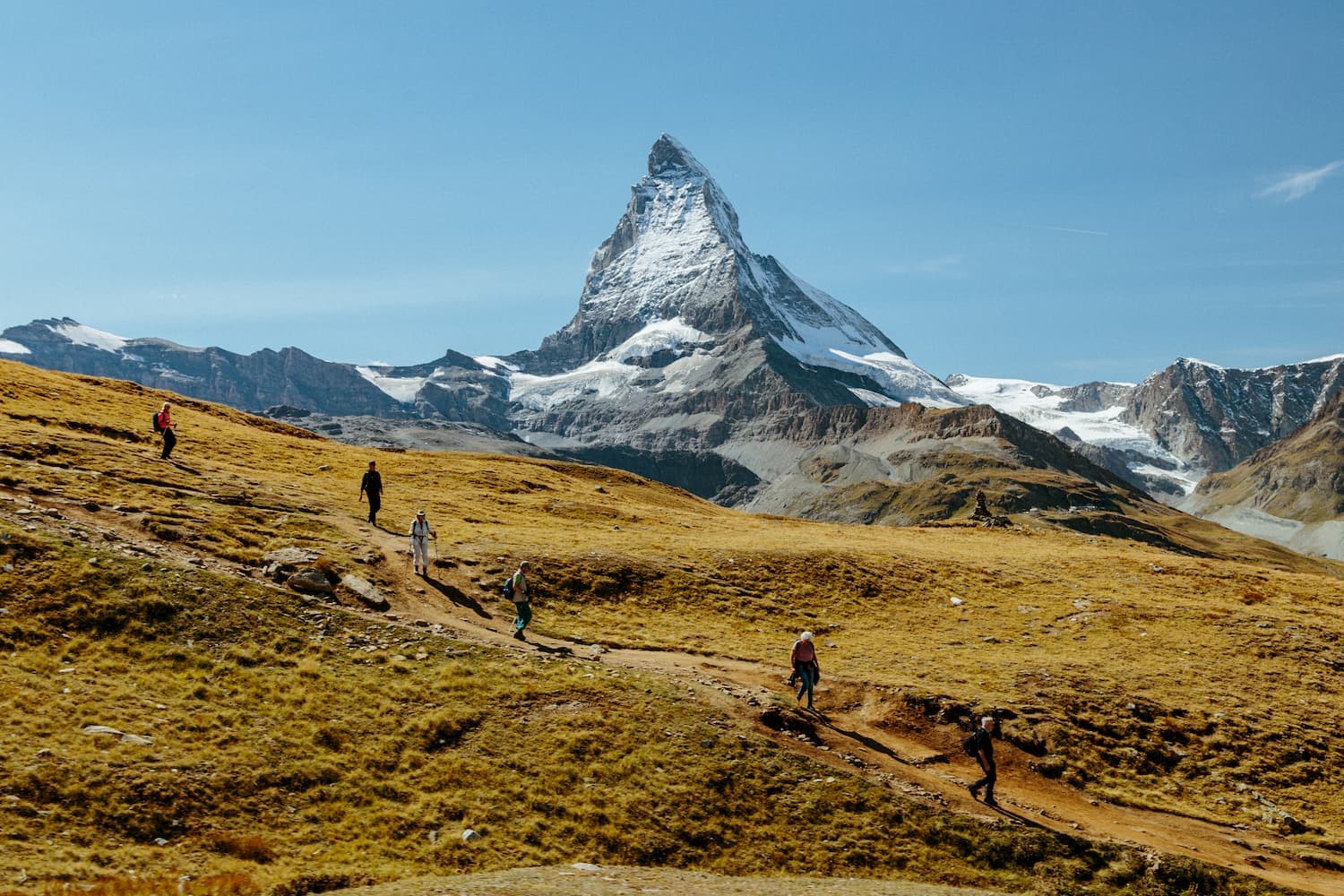 Scottish highlands
For someone from the UK I had a shameful record of not visiting Scotland until my early thirties. I'm not sure why I hadn't as it's a stunning place, especially up in the highlands around Glen Coe and up on the Isle of Skye. I've already been back a second time and have every intention to go back again soon.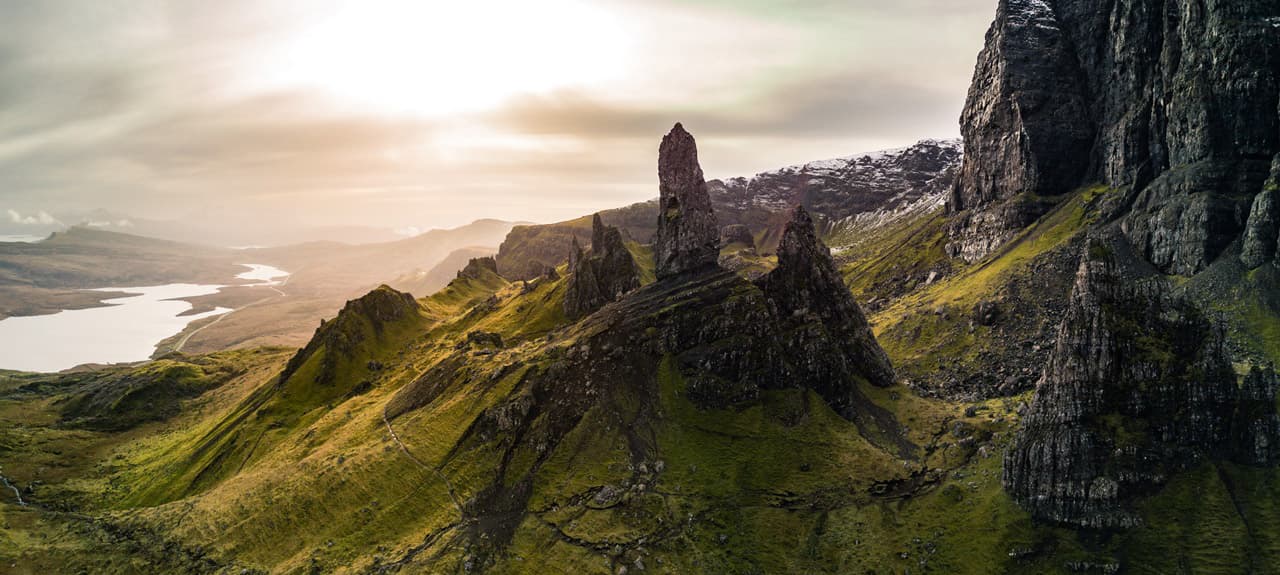 Lake District
At only 2 hours from my door, the Lakes are another place in the UK that I'm kicking myself for not visiting sooner. They're peaceful, beautiful, and fun to drive around — I can see why they're famous as the backdrop for paintings.
Snowdonia
I visited this place for the first time after moving up to Chester, and I immediately fell in love with it. You don't get many mountains in the UK — at least south of Scotland — and even then most of the remaining ones are in Snowdonia. It's probably my favourite place in the world right now, and I try and get out there whenever I can to explore, unwind and take photos.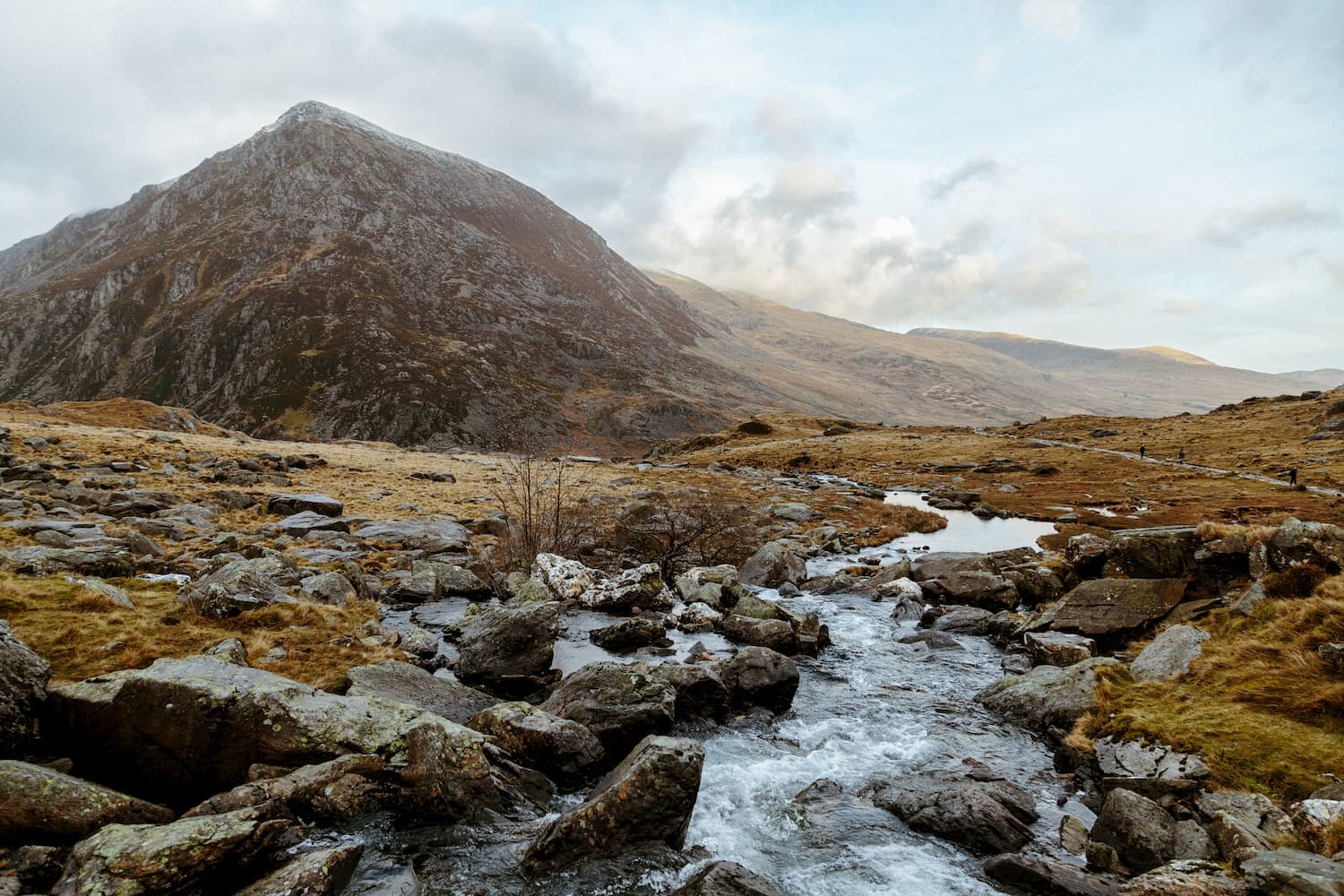 Ireland
I have another shameful admission — I only visited Ireland for the first time in 2018. On the plus side, I'd now visited every country in the United Kingdom! I loved Ireland, it was so scenic and rugged and exploring it in the campervan was the perfect way to do it.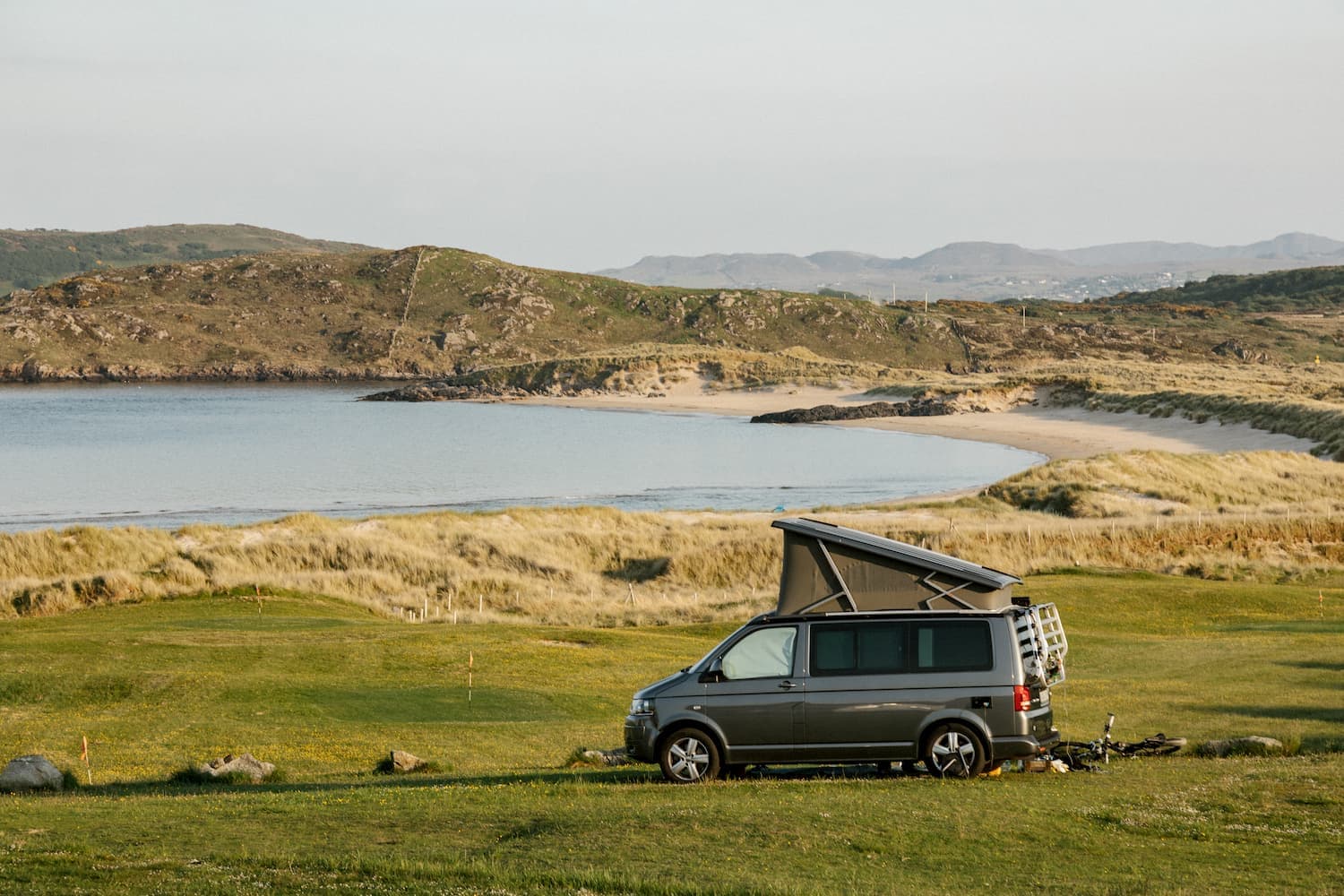 Dolomites and Slovenia
This trip was a special one as it was all about re-tracing the steps of a tour my grandparents did in the 1950s. We had a great time driving around the snowy mountains, recreating their journey from 70 years back and trying to replicate their photos. It's incredible both how much has changed, but also how little as well.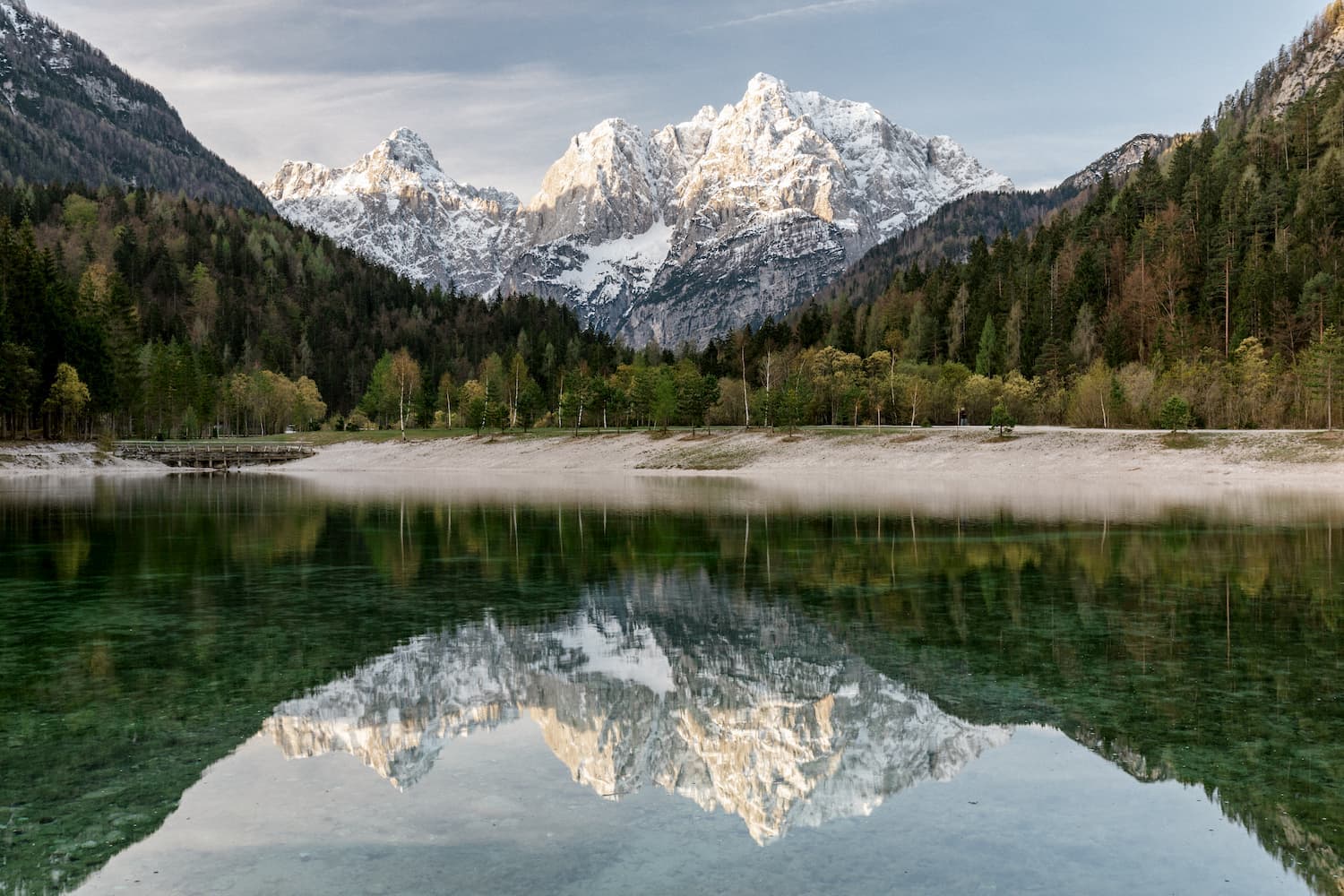 Decade in review
When I started writing this I was apprehensive about how much had actually happened over the past ten years. I've recently been feeling like my life has slowed down and I'm not achieving as much as I used to, but seeing everything together in this retrospective has helped changed my mind on that.
And a surprising number of the events I've covered are ones that I'd forgotten about, which goes to show how important it is to document these things for future reference. The nostalgia has been therapeutic, going back to my old blog posts to revisit key events and rediscover my old projects. That alone has made writing this worthwhile for me.
If there's a lesson for me to take from this then it would be that it's incredibly easy to fall into the trap of second-guessing yourself and looking at life today in a negative light. Are you actually as experienced as you thought you were? Or have you got confused? Were things really better back then? Or are you being blinded to how things are today?
It's hard to see how far you've come when you're only looking at the version of you today. It's only when you take a step back and look at the entire journey from start the finish that things fall into place. It's at this point that you finally get to see where you today came from, and the struggles and triumphs that happened along the way. It's taught me to appreciate that long-term retrospection like this is healthy and a very important component in learning to be content with how things are right now.
Even the negative factors are actually positives. In fact, some of the key takeaways for me have come from reflection on negative events, like noticing all the things that I regret giving up or doing less of. Doing this has given me a nice list of specific areas I want to improve on in the coming years, and I'm excited to get started.
I will be using this retrospective to look back in the future if I ever need a reminder of how far I've come.
What next?
Every year I usually write a list of specific things that I want to achieve in the next year. You know, the sort of stuff that sounds like a good idea at the time but in reality you already know probably won't happen. Instead, this time around I'm going to approach things from a higher level and look at general areas that I want to focus on and improve in the next year and decade.
Better mental and physical health
This is key, and without it the rest falls apart.
I've been sort of OK managing my mental health, though I've still got lots to improve and take action on. The good news is that I'm fully aware of the areas that need work and it's really just a case of knuckling down and actually doing something about it.
As for my physical health, I've massively neglected it and I'm starting to pay the price. Working remotely hasn't helped, especially when a lot of my hobbies involve sitting at the computer as well. I barely exercise, I don't eat well, I probably have IBS, and I tend to avoid visiting the doctor when I probably should. Not that you'd be able to tell from the outside, as a slim and healthy-looking bloke.
My promise to myself is to look after both aspects of my health, and to seek the necessary help that's required to improve things — whether visiting the doctor, exercising more, or getting away from the computer more often. It's too important not to take seriously.
More travel and photography
This one speaks for itself really — I want to travel more.
The past 5 years have opened my eyes and given me an urge to see and experience more of the world, capturing it as I go. What I want to do differently is to be more considerate about where I travel, and to think about about why I want to visit a certain place. It's so easy to get caught up in the popular and obvious "must see" locations that you can end up visiting a place for all the wrong reasons.
I also want to be more considerate about my photography and to not only do more of it, but also be more deliberate about how I do it. I've always wanted to get better at telling a story through my photography — rather than snapping away — and that's something I want to improve on over the coming years.
More doing, writing and sharing
This is the crux of why I've felt a bit deflated over the past couple years — I simply don't do, write or share as much as I used to.
I spend a tonne of time thinking about doing things, investing a huge amount of effort into researching them and learning how they could be done (I love to learn new things). What I don't spend enough time on is actually doing the thing, and doing it to completion. And what I do practically nothing of lately is sharing the thing that I created and then writing about how it was made — I used to love doing that.
My hope for the coming months and years is that I find a way to get back to a version of me that spends a little less time thinking and a little more time doing and sharing. I need to get over the idea of perfection and stop using it as a reason why something can't be started yet, or shouldn't be shared. I need to take myself less seriously and remember that it's ok to be a beginner again, or to share things that are rough around the edges.
And my personal website? I plan to start writing about all those cool ideas, thoughts and research I've done recently. To write about all the things I don't want to forget about in another ten years.
Less distractions
Sort of related to doing more, is being distracted less.
This is a short one really — I want to cut out all the distractions in my life and generally stop procrastinating. I spend far too much time making excuses for not doing something and then passing the time away with something entirely pointless and ephemeral.
I'm still not entirely sure how I'm going to do this but even the simple act of writing this has been a big help already, as has reading books like Deep Work. It's going to be a struggle but I'm sure I'll work it out.
More time away from the computer
Coupled with less distractions is getting away from the computer more often.
It certainly doesn't help that nearly everything I do is connected to computers in one way or another, even photography when you think about it. I'd like to find more activities that get me away from the computer, and to actively and deliberately remove myself from the computer.
The great thing about this is that most of the activities that can get me away from the computer will also help tackle my other goals — like taking up running, reading more, or going to Snowdonia for the weekend.
See you in 2030
This has taken a long time to write, though it's been incredibly rewarding and well worth it. I highly recommend doing your own if you haven't already — you may learn a lot, like me.
Here's to the next ten years. I'm already excited about looking back on this in 2030!